"Was it possible for your dick to be gay, even if the rest of you wasn't?"
Guyyys, this book was BLOODY FANTASTIC and full of surprises!
First, let me tell you that I'm a total wuss when it comes down to those hardcore kinks in my books. I can handle the common BDSM scenes (spanking, flogging, even fisting when it's well-written), but I have a hard time when it comes to the really extreme stuff, like sounding, needle play or blood play.
So when I found out that the MCs, Jeff and Eddie, defined themselves as being a "sadist" and a "painslut", I was a little bit worried. But thankfully the humiliation kink and pain play were kept at a quite tolerable level. Nothing of the above-mentioned extremes to be found here, just your BDSM 101 basics.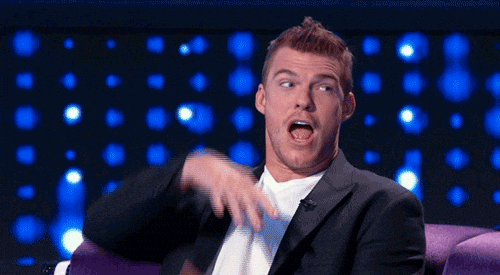 The other thing that I wasn't expecting was how very romantic the story would turn out to be in the last 20%. Jeff was such a wonderful character. Stubborn and completely in denial at first about his attraction towards Eddie, and yet his "I'm not gay" shtick never once became annoying or frustrating, which is owed to the superb writing from Josephine Myles. I couldn't help but smile at how much attention he paid to the little things to woo Eddie and how he - once he finally admitted to himself that he really and truly fell for a man and that he absolutely wanted to be with Eddie - completely turned his life around.
So this book took one of my favorite tropes, the "fuck buddies to lovers" trope, and completely delivered. It was such a perfect mixture of funny, kinky, filthy, emotional, romantic, sweet and sexy. I'm a happy camper.
DEFINITELY RECOMMENDED!
Thanks to Marte for the BR!