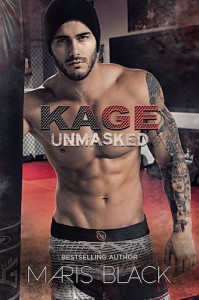 "He wasn't domineering, and he wasn't an alpha, but he was quiet conqueror. He must have been, because he'd certainly conquered me."

~Kage on Jamie~

"He was mine, and I loved him. But fuck if the man wasn't dangerous."

~Jamie on Kage~
As always, when it comes to writing a review for a book (or in this case a trilogy) I just plain and simply LOVED all around and gave a 5-stars rating, I'm at a loss for words on how to express my feelings to do the book justice.
So I won't even bother to try it this time.
Let's just say that I loved every single thing about this series - the writing, the story (GFY deluxe!), the MCs, the covers, the audiobook narration (PERFECTION!) - and leave it at that.
"Yes, daddy," I said, bitterness making my voice tight. "Do you know how ridiculous you look trying to be all bossy while wearing my clothes that are too small for you? That shirt is practically a cut-off."

"Yeah?" Suddenly the edge was gone from his demeanor, and his tone was playful. "You don't think I look authoritative enough in your shirt? How about this?" He pulled it up over his head, balled it up, and threw it at me. I caught it without thinking, because all I was conscious of was his bare chest and abdomen, and the fact that we were standing in the kitchen with my friends looking on. I wanted to cover him with a dish towel or something.

He stalked toward me with a cocky swagger that had my knees melting, backing me into a corner formed by the edge of the refrigerator and the wall. "Can I be your daddy now?" he asked, resting his hand on the wall behind my head and leaning in."
18 out of 15 stars, would totally recommend!
(show spoiler)
So instead of giving you an elaborate and sophisticated review, have some more pictures of the "official" Kage and cover model (AKA Mike Chabot)...
...and my "unofficial" Jamie (AKA Charlie Matthews)
Thanks to Julie & Nathan for the BR!