"If there was any lingering doubt in my mind about being gay, it's gone. I've never felt so incredible. Nothing felt wrong or even majorly awkward. Yeah, it hurt a little bit. Even with Scott taking it slow for my first time, but after I relaxed, it felt amazing. Scott is so awesome. I don't think things can get any better."
That quote above is a prime example for how awkward the writing was in this book (it's also everything that we got from Dillon and Scott's first time). The first-person POV was artificial and jarring and read like a 13-year-old writing a diary.
The rest of the dialogues weren't any better. They were stilted and unnatural and painful to read at times.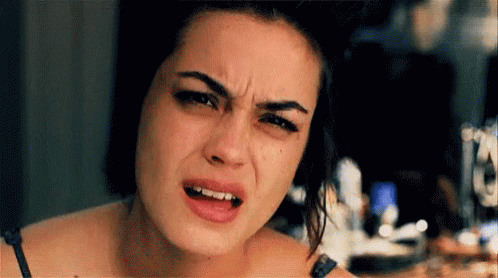 Judging from the language and the naivety of the main character (who doesn't read like a 16-year-old at all), the target for this book could have been young readers at the age of 12+. But then people got shot and killed left and right at several points during the story, so some YA this is.
The weirdest thing though was that there have been several hints that Dillon's uncle and Scott's (married) dads were fooling around. Even Dillon noticed that awkward sexual tension and had to ask Scott at one point if there was anything going on between them.
AWKWARD, AWKWARD, AWKWARD.