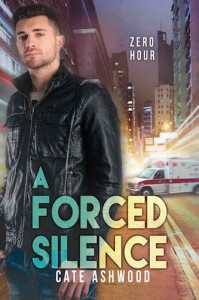 "Adam watched him go, feeling the happiness radiating from him. It was in that moment, pants around his ankles, in a kitchen that looked like an IHOP exploded in it, he realized he was completely, totally, utterly in love. He waited, anticipating the fallout that accompanied such a heavy realization, but it never came. The panic never set in. The terror never took hold. He felt... good. Better than good."
I'm a little puzzled, because I shouldn't have enjoyed this book as much as I did. There were too many things that would normally annoy the ever-living fuck out of me:
a frenemies-to-lovers trope that doesn't really deserve that name, because it was never fully explained why Sam and Adam hated each other so much (other than Adam giving Sam the teasing nickname "Dex" (You monster! How dare you!) back in high school)
a relationship that was all about their physical attraction towards each other and only took place in the bedroom, with not one meaningful conversation between the MCs
a "mystery" (and I'm using that term loosely) that takes a backseat for 95% of the story, ends on a cliffhanger and therefore doesn't even deserve a mystery tag
the always annoying "deeply closeted guy who is afraid to come out because of his job" shtick
and of course Cate Ashwood's trademark "I'm breaking up with you for your own good" during the last third of the book
So I have no idea why I wasn't as annoyed as I should have been; the book kept me fairly entertained. Maybe because Sam and Adam's connection was so passionate and strong. Maybe because Sam never put Adam under pressure to come out. Maybe because the sex scenes were so well-written. I dunno.
So I'm giving this book 4 weak stars, but 4 stars nonetheless.
Thanks to Julie & Elsbeth for the BR!