"In the office, he was miles above me. In the bedroom, he was on his knees below me. And afterward, when the work day was over and the dust had settled, we landed on level ground."
First of all, I want to say how AWESOME it was to have a book about two guys in their 40s. Nothing hotter than two mature hunks with a lot of life experience getting down and dirty with each other.
And as hot as the cover is, that guy doesn't exactly strike me as being in his 40s. So I'm more than happy with the cast that Julie and I decided on for our MCs the very moment we've read the blurb (which was months ago!).
Jon...
...and Rick.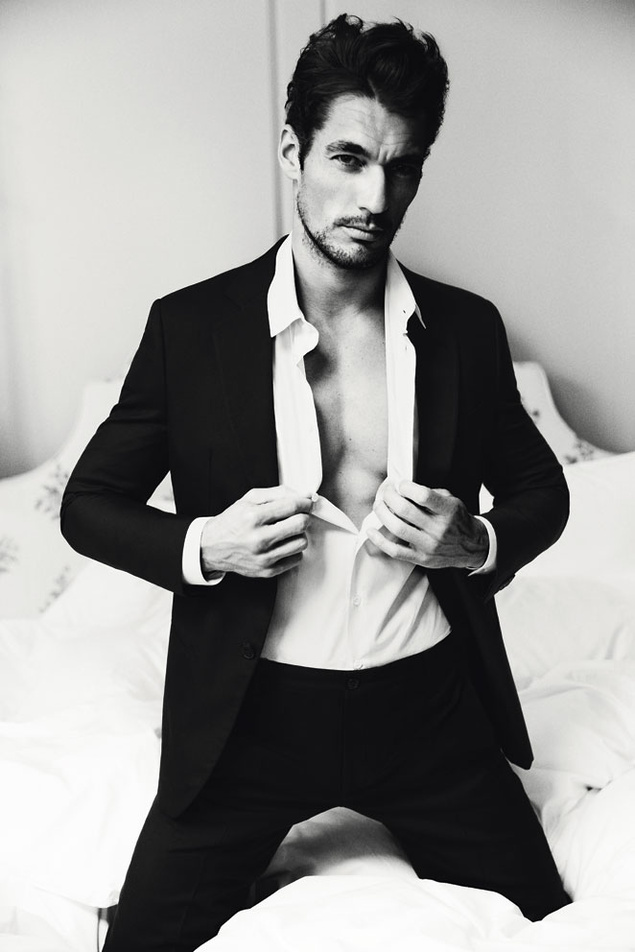 Now having said that, this was probably the most vanilla BDSM book that I've read so far.
In fact, I wouldn't call this a BDSM book at all, since the sex between Jon and Rick was more vanilla than anything and only marginally touched the subject of a D/s relationship.
Sure, they talked A LOT about BDSM and what they want to do with each other. But nothing really came of it. There was no spanking, no flogging, no subspace, no aftercare etc. All there was was a little wax play, a fuck machine (yeah, baby!), a Wartenberg pinwheel, a little rope play and a cock cage. That's it. Practically sex with some toys involved, but no real power exchange. Hell, even I have done more kinky stuff in my bedroom than these two.
So the BDSM theme was a fairly light one. Personally, I have no problem with that, but if you pick up this book expecting a dark and heavy BDSM fuckfest, you'll probably end up disappointed.
What you CAN expect though is a lot of kissing. So much kissing. And then some more kissing. And guess who's not complaining about that either?
The story is told in Jon's first-person POV. Unfortunately, we don't get Rick's POV too, which is a shame. The first-person POV is the most intimate one for me, because I'm directly in the head of the character, witnessing all his thoughts and feelings. So if I only get to see those things from one MC, the other one automatically remains superficial and shallow. Rick came across as the perfect boyfriend with no edges or faults. Which I'm pretty sure he wasn't but I'll never know.
Authors, if possible, please only decide on the first-person POV when it's also dual POV!
As for the rest of the story, I really liked it. Thanks to their maturity, Jon and Rick were pros in the communication department (yay!) and they made a really nice and sweet couple. A couple that loved Golden Girls marathons and frozen pizzas! What's not to love?
Fucker!
There was a little (unnecessary) drama at the end which pretty annoyed me at first. But it was resolved quite quickly in the course of a day, and the glorious epilogue also made up for it.
Would recommend this, though more for its sweetness factor than for its kink factor.
Thanks to Julie for another great BR!